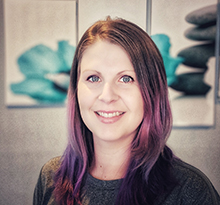 About Us
Lauren Putzke - President
Lauren has her Bachelor's Degree in Business with a concentration in Management. She has several years of hands-on experience in organizational management and operations best practices, in addition to her QuickBooks™ expertise.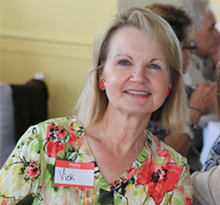 Vicki Williamson - Founder
Vicki brings over 30 years of business experience, over 20 of those as a partner at a successful Washington, DC area marketing communications firm as the basis for the core operating principles of Your Virtual Business Partner™. Says Vicki, "When you're doing what you love and do best, every aspect of your business has a way of falling into place and seeming effortless. And because we understand those key principals born out of so many years of our own experience, we help our clients achieve that very quickly, too, once we begin working together."
We'll "keep the train on the tracks"
We help you increase the efficiency and profitability of your business while freeing you up to immerse yourself in the work that inspired you to start your company in the first place. And with being able to hire us for as much or as little time as you need us, we're an affordable solution as well.
Services We Offer
Account Reconciliations
Accounts Payable & Accounts Receivable
Cash Flow Projections
Sales & Use Tax Returns
Year-end 1099s
Preparation of Accounting/Management Reports
Liaison with Your Accountant, Attorney, Insurance Agents & Other Advisors
Plus!
You'll receive counsel from seasoned resources who have "been there, done that", understand your concerns, speak your language and can provide valuable insights from a business owner's perspective.