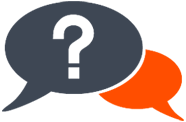 FAQs
What type of clients do you work with?
We work with a wide variety of sole proprietors and small businesses including:
Market research, public relations, editorial and marketing communications firms
Building contractors
Realtors and property management companies
Executive coaching practices
Acupuncture and chiropractic practitioners
Do you come to my office or work remotely?
Both. Each client's needs are different, so we'll work with you to determine what makes the most sense. For most clients we have a kick-off meeting at their site and do some of the initial work there, as well, to establish routines and procedures. Then, once we're underway, in many cases, the work can be done remotely via e-mails, phone calls, etc. But, in some cases, we continue to work at the client's office at their request or because it's easier to do so.
Do you have project minimums?
Never! The great things about working with Your Virtual Business Partner™ is you can hire us for as many or as few hours as you need. In fact, our engagements vary widely from just a few hours per quarter to two or three days a month.
My records are a mess. Can you help me clean up my files and get caught up?
Absolutely! We are very experienced in cleaning up files that are in bad shape or not up to date. Once we get your books caught up, we can work with you on developing a schedule so that your data will remain current.
Do I need a bookkeeper if I already have an accountant?
For the most part, your accountant will only look at your books once a year and advise you on how to save money on your taxes, helping you assess your financials when making major decisions about your business, as opposed to being involved in the day-to-day operations of your business. We make sure all of your transactions are entered correctly so that when your CPA gets your QuickBooks™ file, they have the correct information to be able to give you the best advice for your current business situation, as well as filing an accurate tax return.